Roll your eye balls at the Advantages of integrating marketing automation with CRM
Published On November 2, 2016 |
Marketing
Since ages, human is involved in business, business of everything right from small needle to huge aircraft. Though, from time to time, the ways of executing business has been changed and in this age of technology it depends on CRM and related tools. In present scenario, customer relationship management tool is one of the smartest ways of drawing leads to business. Though, SuiteCRM Marketing Automation is standalone software, but it can easily perform end numbers of task right from rearranging the distribution of information over all subdivisions to tracking customer interactions. Few benefits that your business gets by integrating CRM with the best marketing automation tool are listed below.
Generate more sales-ready leads
Sales-ready lead is one of the important things that a business need round the clock. Thanks to marketing automation solution through which your business can get the leads that prepared to purchase. Ultimately, it will increase the sales of your organization. In addition to this, most of the marketing automation tools out there use CRM databases in order to customize and balance messages as well as information gathered via different modes.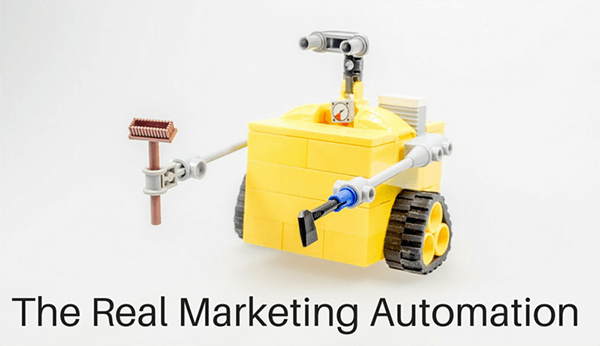 Full tracking solution
With marketing automation integration, you can track the worth of every marketing campaign done to boost your business's performance. Along with this, you can also track the consequences of your marketing campaigns. With few sales and marketing efforts, your business gains visibility among potential buyers as well as customers. In addition to this, you can get the right information about whole lead conversion process right from call to end result. Ultimately, with integration you will able to track the real revenue generated by your marketing campaigns and advertisements.
Business boost by exploring sales prioritize leads
Marketing automation integration offers you an online gateway where you can track communication done between your organization and new lead or customer. You can check customer's web download as well as visit history, clicked and opened linked, webinar attendance, message received or sent etc. Integration makes all the processes easy in order to achieve leads depend on special events, particular activities, and profiles. Overall, integration offers you to recognize certified, real, sales-ready leads.

Boost the manufacturing process by reducing sales cycle
With integration, your business manufacturing process boosts automatically which results in reducing sales cycle. Marketing automation helps your business in moving real time opportunities and leads in quick and fast way. The best marketing automation utilizes strategies such as coordinated social media reach, website visitor tracking, triggered email campaigns and content marketing. All strategies will help you in reenergizing your business cold leads.
Revenue increased
With the integration of marketing automation, your business's revenue would definitely increase. You can track this increase by using ROI calculators, series of white papers, marketing videos, product comparison collapses, case studies etc. All this helps you not only in tracking your business leads, but also taking your business at new heights. Once and for all, above mentioned are the few benefits of integration marketing automation with customer relationship management software, there are several others that you can get.