Avoid These Mistakes When Hiring Business Consultants
Published On August 9, 2017 |
Business
Businesses small and large these days rely a lot on consultants. Business consultants can offer invaluable advice to companies on finances, scaling, taxes, and even legal issues. Because consultants are in high demand, you will find a lot of them available for hire. It's important to be scrutinizing when hiring someone who will inevitably get an insider look at your business. Consultants also don't come cheap, so you would want to make sure you hire the right person. In order to do that, make sure you avoid making the following mistakes:
Hiring without Checking Specializations
As mentioned above, there are tens of thousands of business consultants you can hire now. However, not all of these consultants are alike. Some are experienced with management, some with retail finances, and others with growth, and so on. When you hire a business consultant, make sure the person or the firm specializes in the field that you desire. There are generic consultancy firms, like CBS-Cbs.com, that offer all-round services suitable for comprehensive business reviews. Otherwise, hire a consultant in the field of specialization that you desire.
Not Reading Customer Reviews for the Consultant
Don't hire a consultant without reading customer reviews for the person or the firm first. You can go to professional websites, or even Yelp pages, to find out what others have to say about their services. Read as many reviews as you can, and don't judge the consultant by one or two. When you read all the reviews, you will see patterns that indicate how good or bad the consultant is.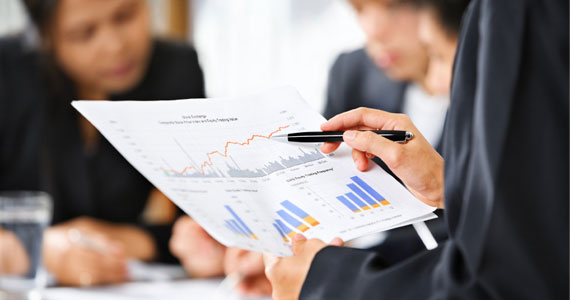 Hiring Someone with Communication Issues
It's very important to make sure that the consultant you hire can communicate well with you and your team. Communication issues can pose major problems when working with a professional of any kind. So make sure you hire someone who is pleasant and easy to communicate with.
Not Specifying Job Parameters
Don't hire the consultant without telling him or her what you expect them to do. Do you want the consultant to do a company review, evaluate the marketing team, or help you devise a tax strategy? These things should be discussed. Also, you should discuss how long the consultant will be expected to work with your firm for contractual purposes. The timeframe and the specific tasks the consultant is expected to perform should be written down in the contract to avoid a dispute.
Not Talking about Availability
Make sure you specify how many hours the consultant should make available to your business. Consultants often take on more clients than one, so don't expect them to be available 8 to 10 hours a day like a regular employee. That's why it's important to discuss available hours and days in advance.
Failing to Discuss and Research the Fee
This is perhaps the most difficult part in hiring a consultant. The fee your business pays to the consultant will depend on the tasks performed and time period the consultant works for the company. Do some background research and find out the going rate for a business consultant of the same caliber. The fee should be based on that.
If you avoid the above mistakes, you will be able to hire a good consultant who can deliver according to your expectations.